Squalls running through Southern New England this afternoon put down a quick inch (plus) on the South Shore. Elsewhere, it was more like a passing flurry or a brief snowshower. Check out the pics:
In Hull...
Thanks to @beantwnbrawler for that.
In E. Braintree...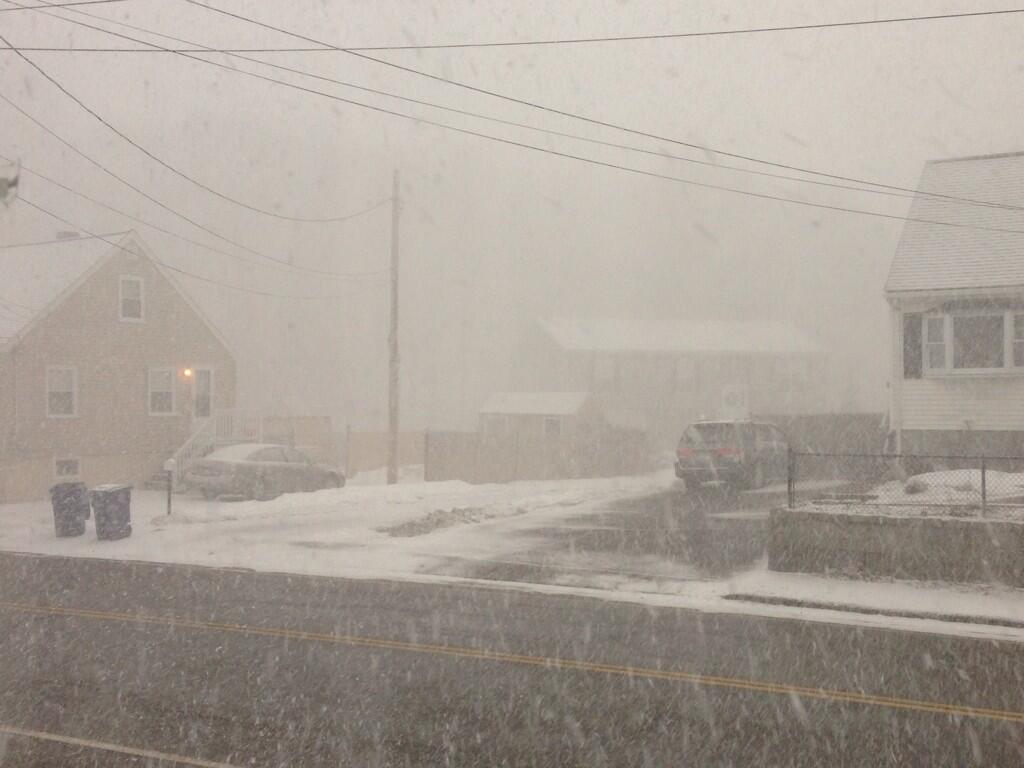 Thanks to @BraintreefireE1
What's left of the squalls is twisting out to sea as a frigid pocket of air swoops in. Temperatures will plummet tonight as skies clear and a gusty northwest wind shuffles in the arctic air (not like it ever left, but this is deeper than last night). Wind chills will bottom out in the single digits above and below zero late night, and there's not much room for improvement tomorrow morning.
Highs stumble into the low 20s tomorrow for our coldest day of this stretch, the workweek and potentially in the next 7-10 days (How about for the rest of winter too?? Um, er, never say never in this pattern, but I'm leaning that way.) Thankfully, over the weekend, we'll see a moderation in the temperatures as southwest winds boost us back above freezing.
Then this California storm turns on us Sunday night and Monday. Late word is that the storm looks weaker and is traveling a little farther south. And we all know from our
Winter of 2013-14
courses and lesson books that means less snow:
Is this the start of a trend or just a hiccup on this particular model run? Time will tell. Hiccups will smooth out, but trends will confirm/build in the days ahead.
Layer up and stay warm!
Pete