One thing good about the cold: it keeps the snow fluffy.
Leaf blowers - not shovels - were out on the Cape this morning thanks to a glancing shot from that (hellacious) storm in the South: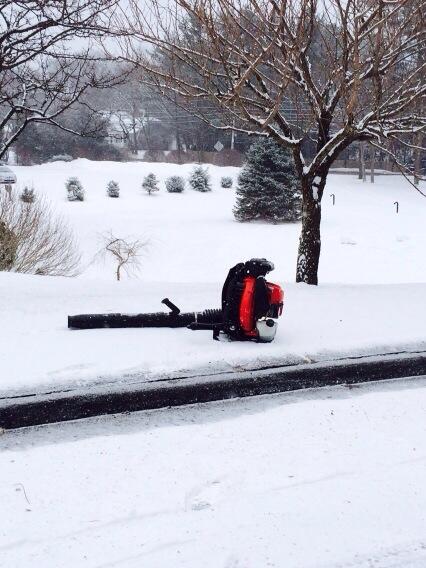 (Thanks to @TimHeinstadt for that pic.)
For the record, between 3-7 inches fell on the Cape with this storm, with the "sweet spot" east of the Canal in Falmouth and Sandwich with about 7"
In the wake of the storm, sun busted through the clouds and fashioned up a pretty nice afternoon. Highs managed a respectable 25/26 degrees. Expect more sun in the days ahead, with a spectacular winter day tomorrow. Although air temps stay subfreezing, the strong(er) sun will melt snow and defrost the ground.
Weekend is near, and the weather will mostly hold. There will be more clouds, a threat for overnight showers Saturday and a bunch of milder air. 50 is still within reach Sunday, but it really depends on whether we shake the early morning showers early.
Next week is looking a bit stormy. Could have a mess on our hands next Wednesday as there seems to be enough cold air around to cause some form of frozen precipitation. Got our eyes peeled for that, but until then, mum's the word on big storms.
Be well.
Pete